Create a Cloze Test
Easily create customized online cloze tests (fill in the blanks) for your students, personal study or research.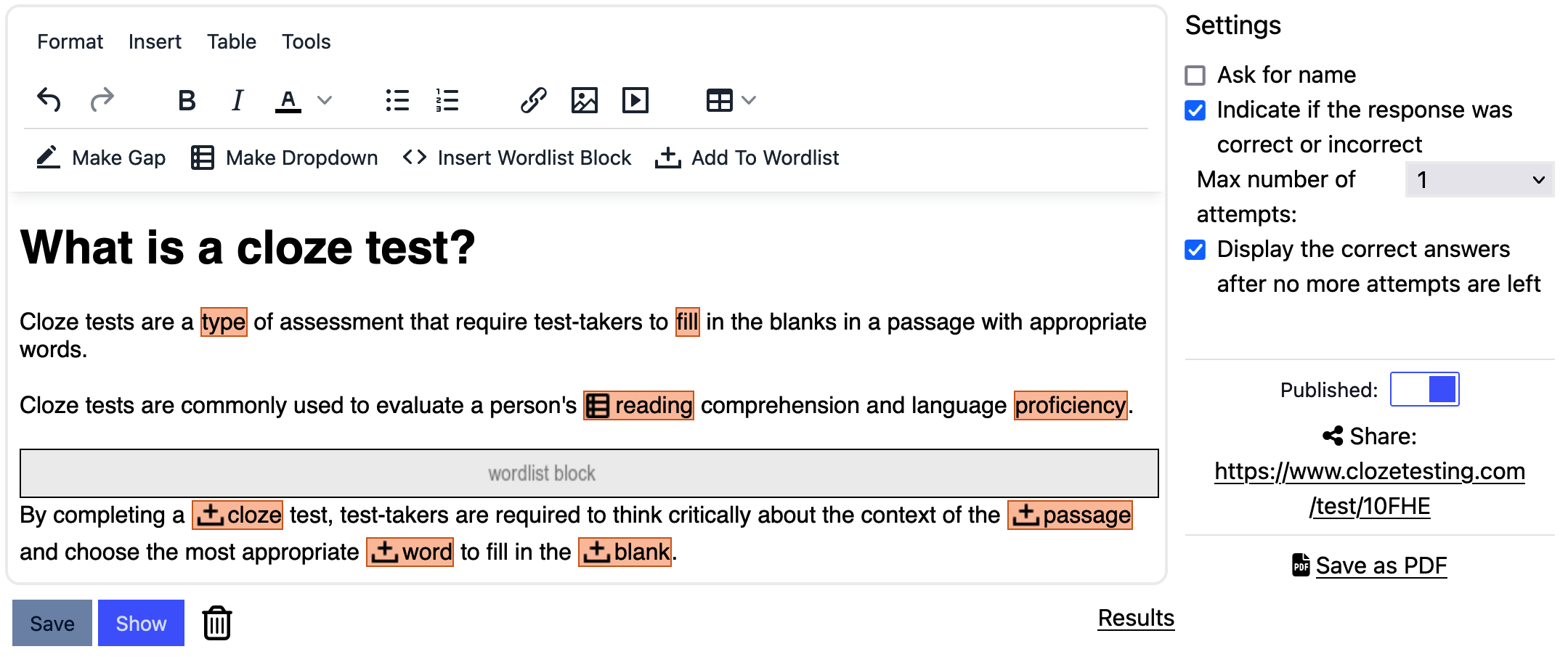 Powerful features
Works like a doc
Format and include images / audio, etc.
Ask for name, record the input and view the results
Settings like number of attempts, show/hide corrections, etc.
Alternative Answers
After selecting some text and clicking on "Make Gap", click on the now marked text and a popup will appear with a button where you can add alternative answers that will then also be marked as correct.

Make a Dropdown
Mark some text and click on the button "Make Dropdown". A popup appears. The top item is the marked (correct) item. Add additional items. This can be used for multiple-choice questions. It will look like this: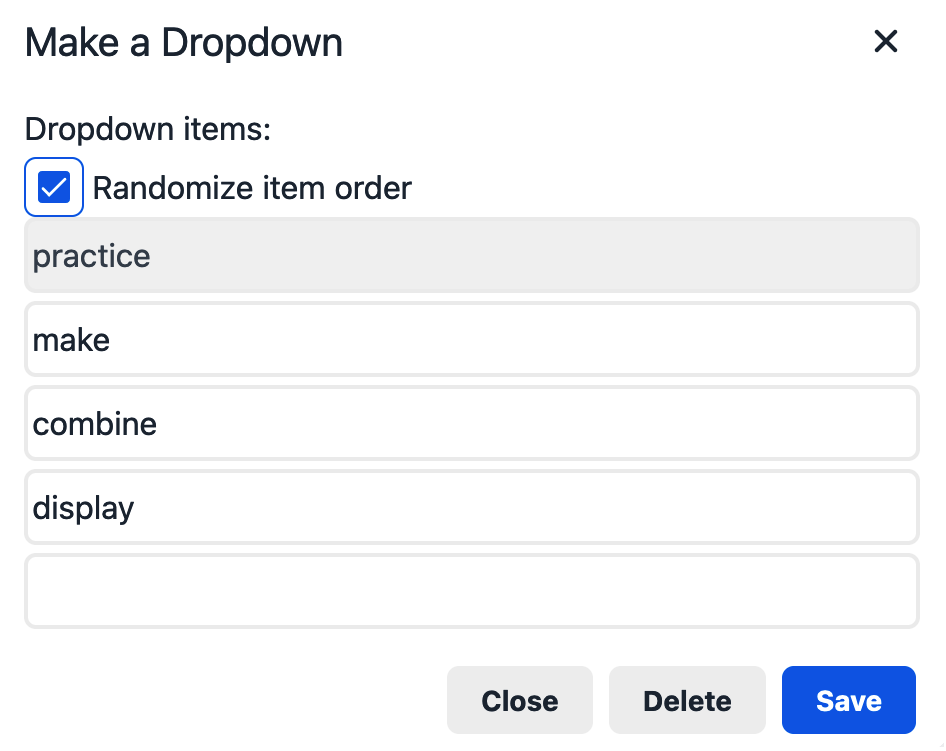 View the results

Teachers
Create exercises to assess your students' progress in acquiring vocabulary, grammar rules or anything else where context is important.
Product / Marketing
Cloze Deletion Testing can be used for research and to assess content comprehension for product and marketing experiences.
Personal
Use it for learning new things, e.g. for language learning. Learning in context is the best way for acquiring real-life knowledge.